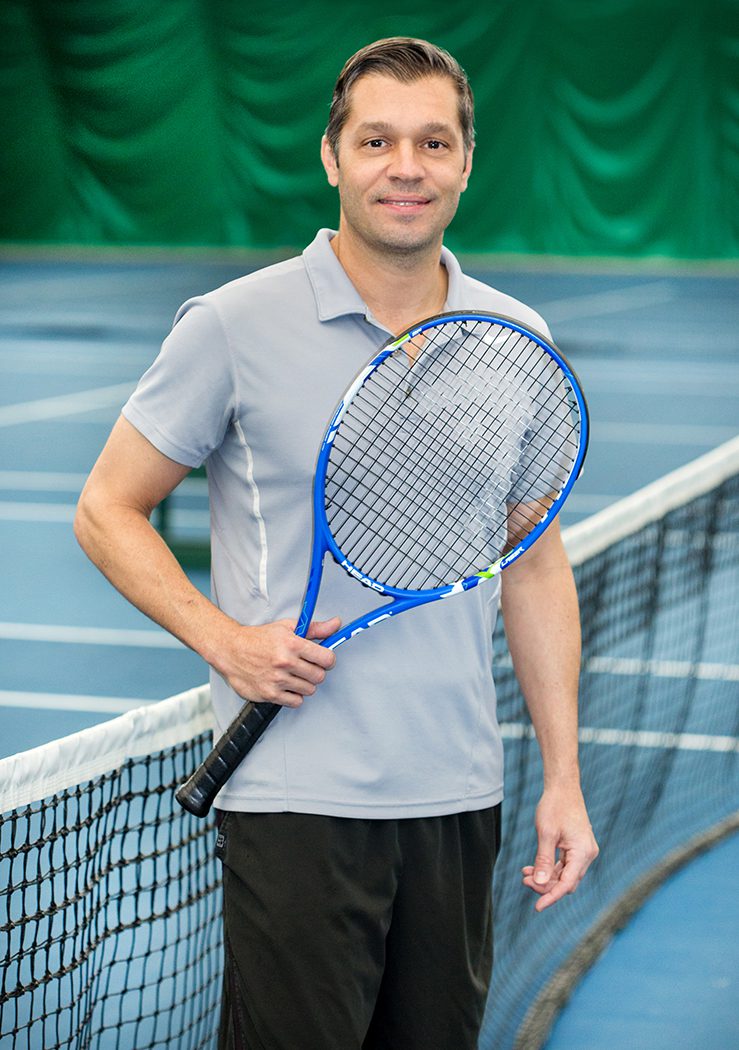 Tennis Professional
Contact Info: (248)678-4548
Andre played for Mississippi State University 94-98, during which it was the number one ranked tennis team in the country. Two time team NCAA finalist, Andre ranked top-fifty in college as an individual player. Following his outstanding college career, he ranked number one in Florida men's open,and is ranked in both singles and doubles on the ATP tour.
Before coming to Wessen in 2019, Andre was the Director of Tennis at Alpine Country Club in New Jersey; Co-Director of tennis at Addison reserve in Detroit; and a long time head pro at Troy Racquet Club. Andre has coached over 50 juniors that have went on to receive college scholarship. Past students of Andre include, Aarvid Swan head coach northwestern University; Mike Woody former Director of Tennis Midland Racquet Club.