Wessen offers professional racquet stringing services! Jim Moore (our stringer) picks-up/drops-off racquets at the club every morning at 8:00 AM. Stop by the desk and drop off your racquet, or contact the club at 248-253-9300 for more information.
We carry Babolat and DUNLOP racquets and gear, as well as Vulcan grips. Our racquet stringing services are the BEST in the area, and competitively priced too!
ON-SITE STRINGER:  Jim Moore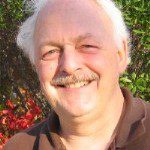 Jim is a veteran racquet stringer that has been stringing racquets in the Detroit area for over 30 years. An experienced racquet technician, Jim is more than happy to recommend a suitable string for you if you are having trouble figuring out what string best suits your needs. His knowledge of racquet technology, along with his expert advice on strings, make him a valuable asset to our Club.
We are fortunate to have such an experienced stringer at our Club! Take a look at our stringing menu, and do your racquet a favor with a fresh, new set of strings. Your game will thank you!
LABOR: $20
LABOR (Natural Gut): $23
LEAD TAPE: $5
GRIP BUILD-UP: $10
HEAD TAPE: $5
STRING PRICES VARY – OUR PRICES ARE IN LINE WITH COMPETITIORS
STRING MANUFACTURERS

Babolat
Dunlop
Gamma
Head
Luxilon
Prince
Solinco
Tecnifibre
Wilson
REFUND POLICY: Strings break – it is an inconvenient fact. However, if the strings break in the first few hours of play, the string may have a defect. Please contact us immediately (within the first week of restringing) and we will rectify the situation. Outside of that, we do not guarantee strings. Please be sure to leave the correct instructions for stringing. If we make an error based on the instructions given, we will correct it. If the instructions were followed as written, we have done our job correctly. NO REFUNDS.