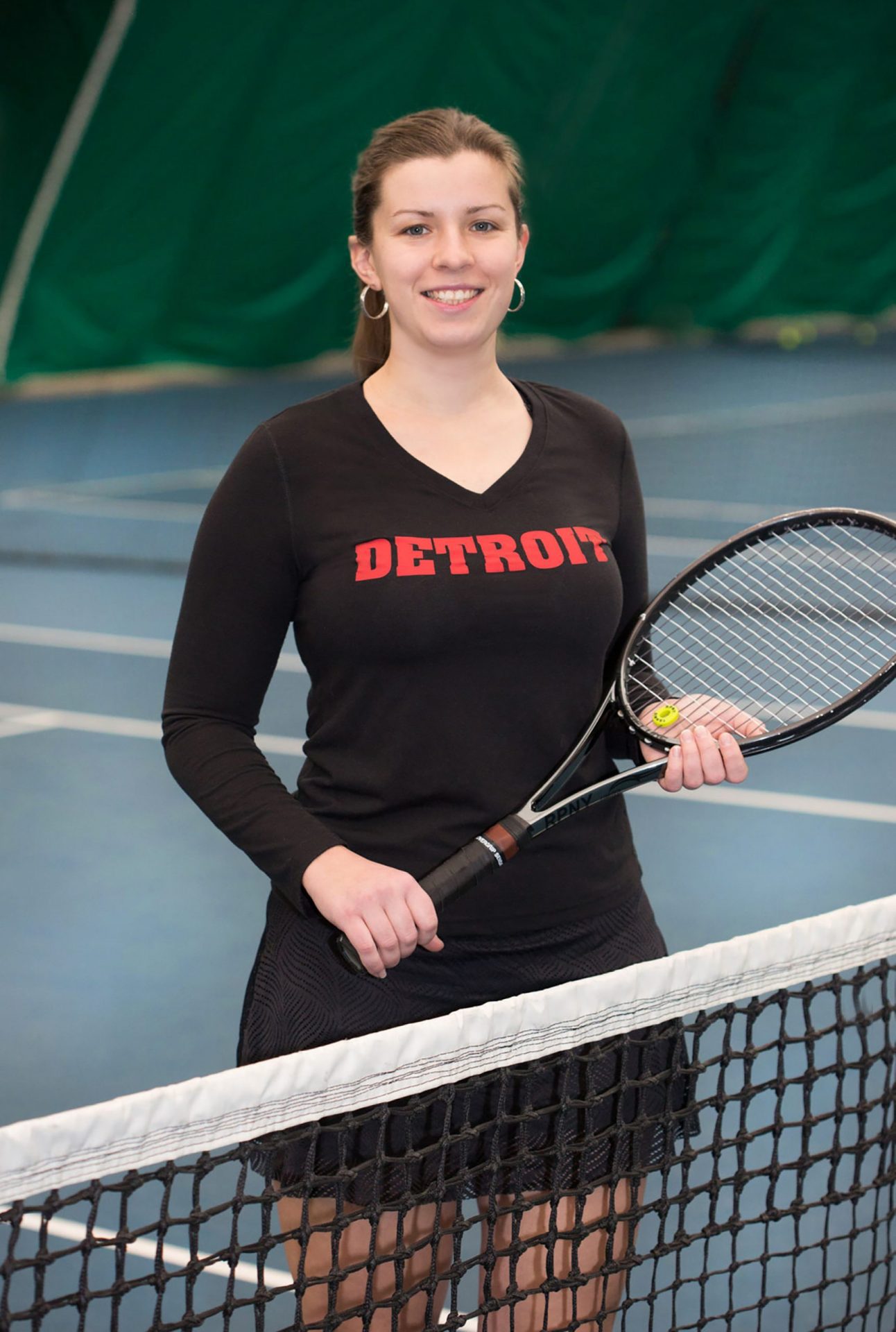 Tennis Professional
Contact Info: (313) 455-0037
A former four-year starter on the University of Detroit Mercy Women's Tennis Team, Elena was born Zarechny, Russia, and was recruited in 2010 to play for the Titans.  Elena's accomplishments during her college career include being recognized all four years with the team Spirit Award, UDM Athletic Director's Honor Roll, Hardest Worker Award, coaches Most Improved Award and two-year team captain. Elena ended her extremely successful Titan career with an unprecedented 59 overall singles wins, including a 17-11 Horizon League record.
Elena, more commonly known as "Lena," has been with Wessen Indoor Tennis Club since 2015 teaching all levels of players – her specialty is with beginner juniors and adults.