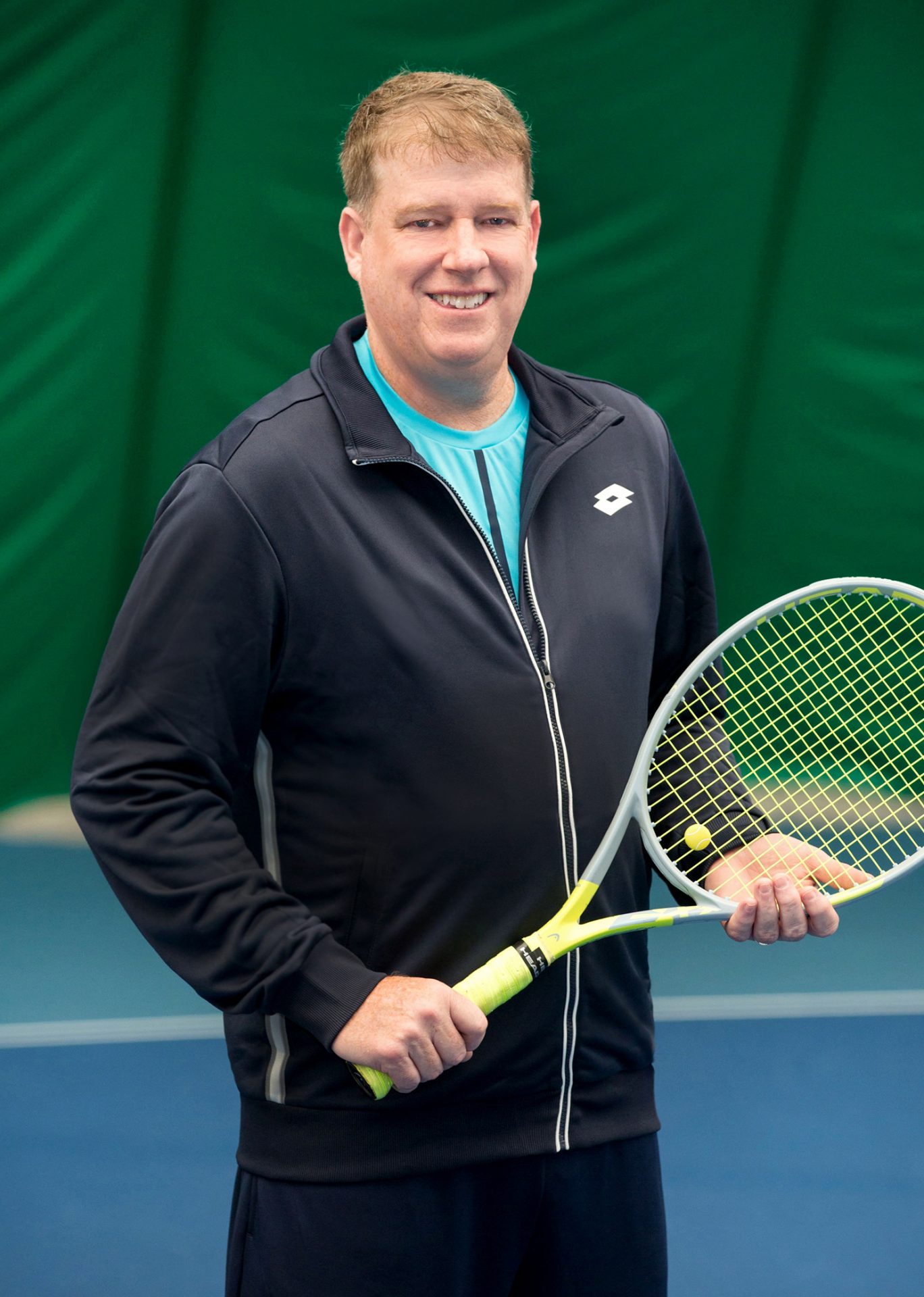 USPTA Master Professional
Contact Info: (248) 854-7204
Paul has been teaching tennis in this area the past twenty years. Prior to moving here, he was the Ferris State University Men's Head Tennis Coach for four years – coaching two NCAA All-Americans and the NCAA II World Team Tennis National Champions. Paul received his USPTA Master Professional certification in 2016 and enjoys teaching beginner to high performance juniors and all adult levels. He is also USTA Safe Play certified and a member of the Ferris State University Professional Tennis Management (PTM) Advisory Board.
As a tennis professional, Paul has been a presenter at numerous conferences, along with having various articles published in local and national publications. He is a member of the Lotto Elite Team and Head Penn National Advisory Staff. Paul is a former NCAA All-American and was the Hitting Coach of Mardy Fish (former top 10 ATP player) for two years while living in Florida.
Paul is happily married to Lori, and they have two beautiful daughters, Kaitlyn and Courtney, both of whom are competitive tournament tennis players.