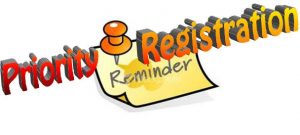 When students are enrolled in a class, they can enroll in the same class for the following session. This "Priority Registration" ends after the first week of classes in each sesson. The second week of every session, registration for the following session is opened to the public. Priority Registration saves your spot for next session. Priority Registration applies solely to registration for same-class/same-day/same-time.
Priority Registration is possible by phone [248-253-9300] or at the front desk – it is not available online.
We can not fit you in if you forget to register for next session, and the class is full.
Priority Registration is for same-class/same-day/same-time only!
If you are moving up a level, you will need to wait until priority registration ends. Chances are that if you are proactive and sign up during the second week, when classes open up, you will get your desired day and time.
Unfortunately everybody will not get their desired class day/time. We do our best to accommodate, however there are limitations in the scope of what we can do. We will not overcrowd classes to fit players in.