OUTDOORS – Rochester High School & Adams High School
Session I:  Jun 14-July 8 (4 weeks)
Session II: July 12-Aug 5 (4 weeks)
INDOORS  – Wessen Indoor Tennis Club (Rock & Roll Only)
Session I:  Jun 13-July 18 (5 weeks) 
Session II: July 25-Aug 22 (5 weeks)
---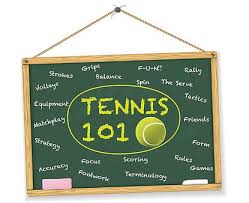 ADULT BEGINNER – NTRP 1.0-2.0 (17+):  This class is for adults who have not played tennis in the past or have just begun to learn the game.  Also for adults who have played a little in the past and are just getting back into tennis. Students will learn proper stroke technique and begin to  play out points with simple live ball drills.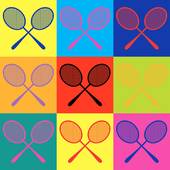 ADULT ADV BEGINNER – NTRP 2.5-3.0 (17+):  This class is designed for adults who have some past experience and have learned the basic strokes. Proper technique will continue to be emphasized, and match strategy will be introduced. A continuation of  Adult Beginner, students will become more confident in a baseline rally through  live ball drill and simulated doubles play.
---
ADULT INTERMEDIATE – NTRP 3.5+ (17+):  This class is for adults with prior match experience and a firm grasp of all strokes.  Players should be ready to take their game to the next level. Proper strokes and grips will be reinforced, along with match strategy. Competitive drills will simulate match competition for both singles and doubles play.
---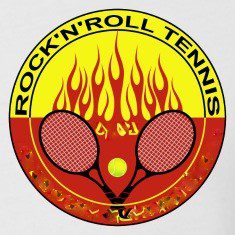 ROCK & ROLL TENNIS – NTRP 3.0-4.0 (17+): A fast moving clinic with challenging live-ball attack-and-defend drills to rock & roll music. This high-energy class is a favorite among adults! Fun & competitive – you need to know how to volley and maintain a medium-to-high paced rally.
---