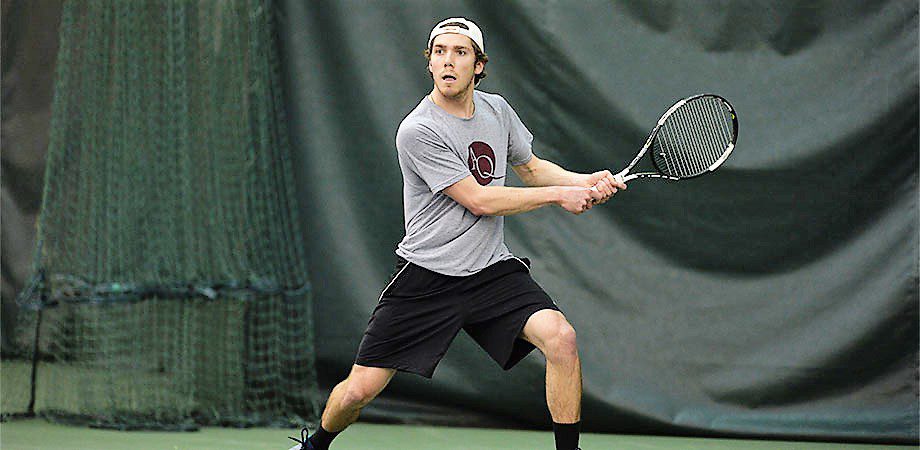 QUALIFICATIONS
Top Flight Academy is an "invitation-only" program for advanced junior players. If you have a 4.5+ UTR you are welcome to register; all others must have received an invitation. Please contact the club at 248-253-9300, or info@wessenitc.com to learn more and/or sign up for an evaluation.
---
Play BIG! with top-level coaching and the best junior players in the Midwest! Our Top Flight Academy for Advanced Juniors is a two-hour training academy for our top junior players.  Students are invited to attend in accordance with their UTR rating, goals, level of play, age and experience. Be ready to buckle down and dedicate yourself to become your personal best. Wessen coaches work hard to help develop our players, and students are expected to give 100% in this group.
Choose your days – Top Flight Academy has a flexible class structure. Students may choose to come on any of the four-days-per-week offered.  Top Flight Academy meets Monday-Thursday, 4:30-6:30 PM.  The more days-per-week that you attend, the better price-per-hour you will receive – not to mention your game will reach new heights! It is important to note, however, that days are not interchangeable, as we have a strict policy to avoid overcrowding the classes, Keep in mind that you may choose a different schedule each session, as long as there is room in the class. Coaching Staff: Brian DeVirgilio,  Tom Herb,  Phil Eagleson, Jeff Etterbeek,  Armand Molino,  Jessica Stencel, Jefta Kecic, Jack Murray, Paul Tyler
---

TOP FLIGHT ACADEMY
Monday, Tuesday, Wednesday & Thursday
4:30-6:30 pm
*** We provide a safe environment for tennis instruction, however, we want to make sure that you are comfortable participating. If you have any reservations, please wait to register until you are ready to participate in class.  Refund Policy ***
SESSION DATES
FALL SESSION I:   SEPT 14-OCT 11 (4 weeks)
FALL SESSION II:  OCT 12-NOV 15 (5 weeks)
WINTER SESSION I:  NOV 16-DEC 20 (5 weeks) *no class 11/26
WINTER SESSION II:  JAN 4-FEB 4 (5 weeks)
WINTER SESION III: FEB 8-MAR 11 (5 weeks)
SPRING I: MAR 15-APR 22 (5 weeks) *no class 3/29-4/1
SPRING II: APR 26-MAY 27 (5 weeks) 
PROGRAM COST



Students must choose the days of the week that they will attend. During the indoor season, days are not interchangeable due to overcrowding concerns. Top Flight Academy is offered Monday, Tuesday, Wednesday and Thursday; 4:30-6:30 pm.
FALL SESSION I – (4 week session):
One-day-per-week: $
Two-days-per-week: $
Three-days-per-week: $
Four-days-per-week: $
FALL II & WINTER & SPRING SESSIONS  – (5 week sessions):
One-day-per-week: $
Two-days-per-week: $
Three-days-per-week: $
Four-days-per-week: $
DROP-IN students ($ per visit/member; $ per visit/non-member.) Call in advance to make sure there is room in the group. 248-253-9300. Payment is expected on, or before, day of play
TOP FLIGHT UTR MATCH PLAY
Wessen ITC offers an optional UTR match play on Fridays, 6:30-9:30* PM to give players the opportunity to develop match skills and raise their UTR on a weekly basis. Players receive Verified Universal Tennis Rating (UTR) credit for all matches played.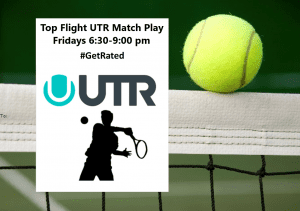 Fridays, 6:30-9:30* PM
$30 (UTR power subscriber)/$40 (public)
Fast-four format, 2 out of 3 sets
No-ad scoring with 10 point tie-break in lieu of 3rd set
Guaranteed 2 matches
*No new matches will be put on the court after 9:00 pm, as long as players have completed at least 2 matches.